Does your commercial building require a facelift? Are you a member of the building maintenance team or appointed committee tasked with repainting your building?Whatever your rolemay be, you may want to consider some of the criteria below when evaluating quotes from a commercial painting company.
Body corporate painting/repainting whether it is for a residential apartment, a high-rise building, leisure attraction or commercial premises is often a periodic exercise undertaken by an appointed team to keep the building both functioning and looking its best year after year.
A good repaint can enhance the building's look and feel and in turn increase its market value. Additionally, awell-maintained commercial building can positively affectresidents, workers and customers who walk in.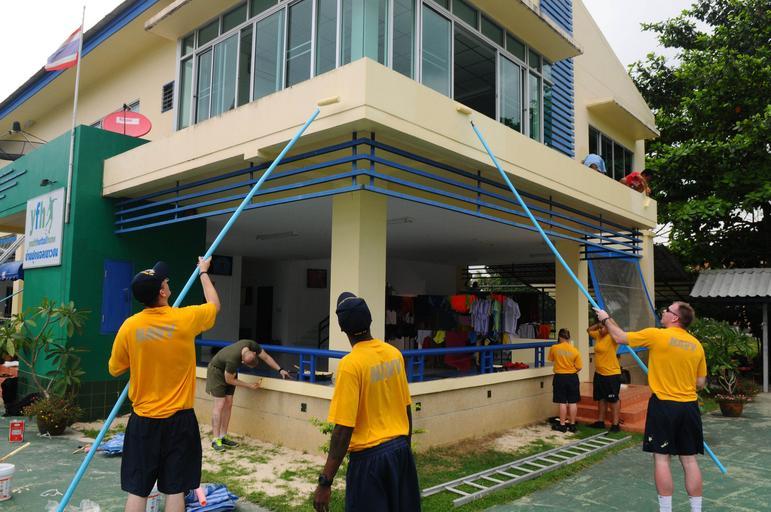 To begin the exercise of procuring quotations, start by researching suppliers in your area in addition to the ones you have worked with in the past. Type commercial repaint Brisbane for example ,to get an idea about a suitable commercial painting companyfor your job.Carrying out a fresh search for suitable suppliers will help you understand if the current supplier is still the most suited for the job or if others canbetter fulfil the requirements you have.
The quotationis your contract: when you call for quotations ask that the supplierelaborate the scope of work based on your project brief, with as much detail as possible. Placing your signature on the quotation/proposal seals your approval. Therefore, there should not be any room for ambiguity and interpretation of what a certain item meant post awarding the contract, as this can have a direct impact on timelines, quality of work, material and cost. Here are some considerations when calling for quotations.
Scope of work: based on your brief, the quotation must demonstrate an overarching understanding of all that the project entailsensuring the supplier acknowledges all areas that need to be addressed in the project. For example,surface preparatory and finishing work.
Stages of the project: you should be given a clear understanding of the project's stages and the scope of work within each stage. Often a repaint job requires surface preparation and repairs and in some cases alterations which need your approval.
Measurements and material:ask for a detailed list of the sizes of the spaces that work will be carried out in along with corresponding quantities of material, this can be various types of paint, surface preparation material or cleaners for example. Ask that they mention the brand, quality, and type of material they plan to use as an understanding of this allows you the freedom to negotiatebetter quality products and, in some cases,opt for products that are less costly but will deliver a similar outcome.
Financials: apart from total project cost as well as a detailed list of costs involved corresponding to the stages of the projects and the measurements and materials used, there should be clarity in the terms and conditions of the payment terms.