Literally every home ever made has windows (if yours doesn't I don't know what to say except that's kind of weird?), because windows all round are just great additions to any home. They provide you with a view of the great outdoors without having to leave the nestled comfort of your home and they let in light into your space and they're just brilliant overall. However, as with everything, they do have their downsides.
Windows are transparent and give outsiders a view of the inside, they are fragile and can be broken into easily and they let in a lot of light which depending on the furniture that you have lying around can be a pretty bad thing. So, what can we do to nip this issue in the bud? We can install blinds on the windows for an easy solution to these problems.
If you're looking for a solution to these problems that are a step above blinds, however, go ahead and check out roller shutters for some pretty awesome roller doors that elevate the security, noise reduction quality, and value of your space.
Choosing to install blinds is a great addition to any space because they allow you to control the amount of light that is coming into a space at any given time and helps you establish privacy in your home. You can install blinds into commercial and residential spaces with no problems because they are so incredibly useful.
Blinds help increase the privacy of your space. With a plain window, anyone can easily look into the space and observe what's going on, whereas with blinds you can immediately shut off that visibility whenever you feel like it. This leads to an increased sense of comfort and security. Blinds also help with keeping the sun's rays out of space. Most people know that the sun emits harmful UV rays that are potentially carcinogenic. So, it is important to do everything possible to keep those rays out of our homes.
This is where blinds really shine. With a quick flick of the wrist, blinds will block out those harmful UV rays and protect you from harm. Blinds also help with protecting furniture. The rays of the sun are often so powerful that direct contact with furniture will often cause fading and weakening of the woods structure as it dries out. This can be a huge detriment to you as the furniture will be damaged.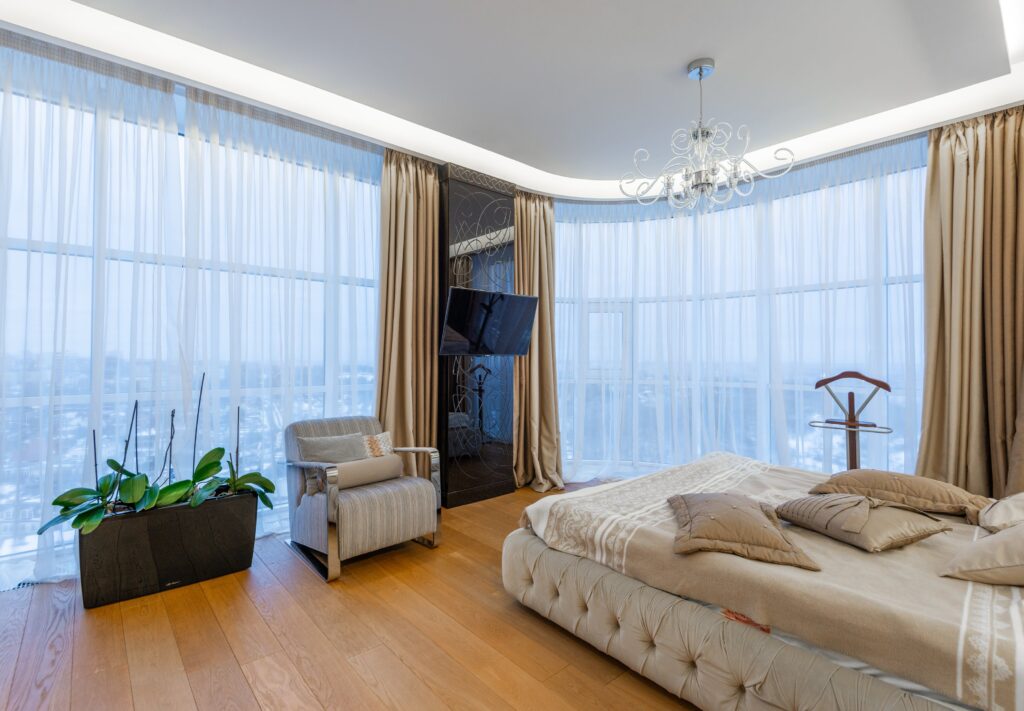 It will not only look bad to you, but it might give your guests the wrong impression about your ability to care for your things. Installing blinds will help you mitigate this kind of damage and will ensure that your furniture and carpets look great for a long time to come. Blinds also help to increase the beauty of a space. You likely have the choice of hundreds of different types of shades that you can choose from depending on your preference, so you can select the right one for your space depending on your preferences for the type of wall that you have.