In the past, outdoor blinds were exclusively used for commercial purposes, such as in cafeterias, eateries, bookstores, and other public places. These days, however, outdoor blinds are a popular option not just for residential usage but also for use in workplaces and other private settings.
Within the category of outdoor blinds, cafe blinds were the initial and primary variety to be developed. Over time, these coverings have made their way onto the market with a variety of styles, appeals, and patterns, which has led to increased popularity and demand for their market.
It is now one of the more popular types of outdoor blinds because it provides a multitude of benefits, including the creation of cosy places and shelters and the transformation of outdoor areas into functional ones.
Style and Versatility
Cafe blinds are ideal for use in any outdoor patio or bistro spaces since they are available in a wide variety of colours and designs that are both attractive and extensive. You have the option of purchasing transparent blinds, which are readily available in a broad variety of designs and colours and do not obstruct either your line of sight or the view of the outside world. These blinds, which are both durable and functional, are mostly manufactured out of PVC, in addition to a few other materials.
The versatility of cafe outdoor blinds is yet another factor that contributes to their widespread use. These blinds are great for changing even peculiar spaces into utilitarian areas since they are designed with a broad range of angles, forms, and roof pitches. Some examples of such places are a patio, porch, café façade, poolside, and so on.
Protective against Unpredictable Climate Conditions
When you consider extending your indoor area by incorporating a section of your outdoor space by installing blinds, one of the most important considerations that comes to mind is ensuring that you are protected from the elements.
In regions where there is frequent intense rainfall or when the blazing rays of the sun are present, strong winds can make it difficult to feel comfortable. You need security and protection against the climate in the summers as well as the winters, and outdoor blinds not only fit in with any environment effortlessly but also give full protection against all kinds of weather.
You can design rooms that are not only practical but also dynamic, and you can make these areas comfortable to sit in and enjoy. Not only do the UV-protective outdoor blinds that are available currently protect everyone from the heat, but they also shield you from the dangerous UV rays that the sun emits, therefore preventing skin disorders and other illnesses caused by UV radiation.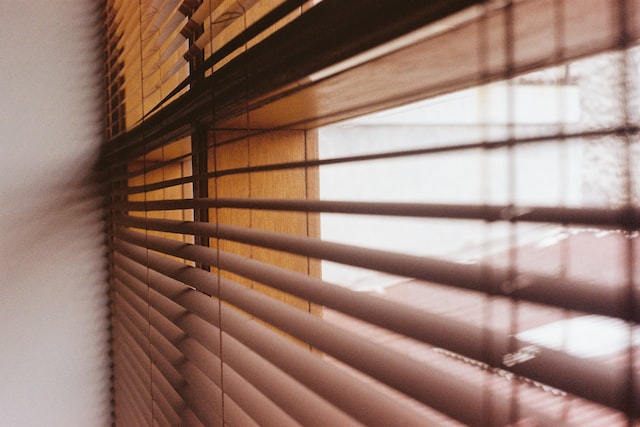 Versatility
Not only is it possible to install an outdoor blind in any outdoor place, including patios and other outdoor areas, but it also has a high degree of adaptability. This means that in addition to the convenience of installation, you can also take advantage of their flexibility since you can remove them at any moment, package them up, and store them so that you may use them at a later time.