When you think about building an online home for your business, the first thought that comes to mind is building a website. Irrespective of the size and scale of your business operation and whether it is well-established or just starting, a dedicated space online in the form of a website is important. Just like an offline shop, your online shop must impress and stand out among competitors.
Launching your business online needs some planning and thought into what objectives you want the website to fulfil for your business. The internet is full of useful tips and tools to help you get started and create a smart professional-looking website if you want to create it yourself. You also have the option of having a Shopify developer build your website for you.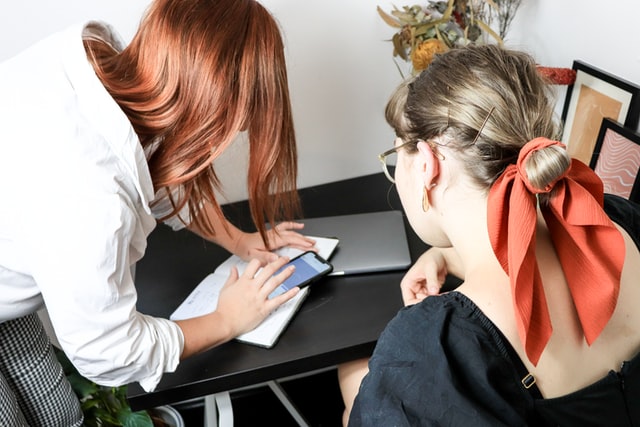 Let's take a look at the steps involved in taking your small business online.
Plan Your Website
It helps to go over your competitors' websites to understand what visitors to a website for your kind of business expect. Think if you want your website to have eCommerce functionality or if it is going to be a site for information.
Pick Your Web Host
If you plan tobuild the website yourself you can choose between a website builder and a content management system (CMS). Web hosting is a service that allows you to publish your website on the internet. If you use a CMS you have to set up your web hosting separately. A website builder, on the other hand, has the service built-in.
Register Your Domain Name
The phrase or word used to type into the browser to find your website is called a web address – this is the domain name. It should represent your business and be easy to remember. Because two websites can't have the same name it needs to be unique.
Create Content
The content you create for your website should be interesting and relevant to your audiences. Think about the layout of the page/s, the colour scheme, logo, video, and images and also optimise your website for mobile devices. What do you want to say and show on your home page?
Optimize the Website for Search Engines
This involves refining your website content to achieve higher search engine rankings. This will make your website appear higher on the results page. This increases your chances of being visited by your audiences.
Drive Traffic to Your Site
Driving traffic to your website involves a multipronged approach. A strong presence on social media is one. Enabling linking to the website from social media platforms helps visitors to access your website with ease.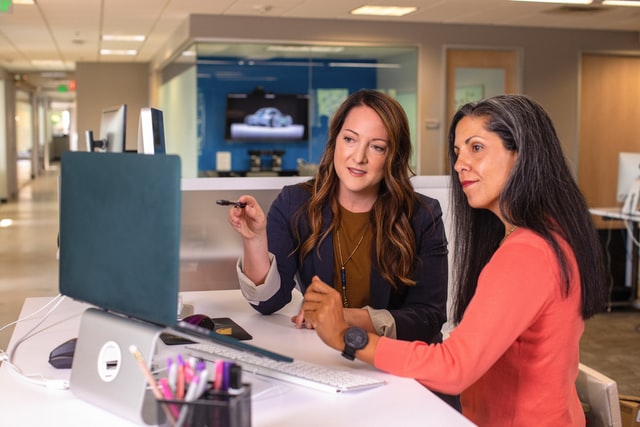 Convert Visitors to Customers
There are many ways to do this, one way is to ask visitors to leave their email addresses behind so you can use them for marketing/sales campaigns and promotions.
Maintain Website
Once up and running, monitor website activity closely. Regular updates will serve to engage your customers and keep you ranked high on search engines. Tools like Google Analytics can tell you how you're faring.
how to plan your Small Business Online
Introduction
When you're running a small business, it can be tough to find the time and resources to invest in online marketing. But if you want your business to succeed, it's important to have a plan for how you're going to market your business online. In this blog post, we'll share some tips on how to plan your small business online. We'll cover topics like how to choose the right platform for your business, how to create content that will engage your customers, and how to measure your success. By the end of this post, you should have a better understanding of how to develop an online marketing plan that will work for your small business. So let's get started!
Pick a domain name and hosting
Before you can get your small business online, you need to choose a domain name and hosting. Your domain name is your website's address on the internet. Hosting is where your website's files are stored.
There are a few things to consider when choosing a domain name:
1. Make it easy to remember and spell.
2. Keep it short.
3. Avoid using hyphens or numbers.
4. Choose a .com extension unless you have a specific reason to use another extension.
Once you've chosen a domain name, you'll need to find a hosting provider. There are many different companies that offer hosting services, so take some time to compare features and prices before making your decision. Look for a company that offers 24/7 customer support in case you have any problems with your website in the future.
When you're ready to get started, contact your chosen hosting provider and purchase your desired domain name. Once everything is set up, you can begin building your small business online!
Set up your website
Assuming you have a Small Business or are thinking of starting one, you will need to set up a website. This can seem daunting, but luckily there are now many user-friendly platforms available that make the process relatively simple. In this section, we will guide you through how to set up your website step-by-step.
1) Choose your platform: You will need to decide which platform you want to use to build your website. Some popular choices include WordPress, Wix, and Squarespace. Do some research on each option and decide which one is right for you based on features and cost.
2) Buy a domain name: Once you have chosen your platform, you will need to purchase a domain name. This is the URL that people will type into their browser to access your site. Try to choose something short, memorable, and relevant to your business.
3) Set up hosting: Hosting is what allows your website to go live on the internet. Many platforms offer hosting services as part of their package, so be sure to check if this is included before making your purchase. If not, there are many affordable hosting options available online.
4) Choose a theme: This is the design template that will determine the overall look and feel of your website. There are usually multiple themes to choose from on each platform, so take some time to browse through them and pick the one that best suits your needs.
5) Add content
Decide what products or services you'll sell
The first step in starting an online small business is to decide what products or services you'll sell. This may seem like a daunting task, but it's important to narrow your focus in order to be successful.
Think about what you're passionate about and what needs or wants your potential customers have that you can fill. For example, if you love fashion and are always up-to-date on the latest trends, you could start an online boutique. Or, if you're good at helping people save money, you could start a blog or YouTube channel sharing budgeting tips and tricks.
Once you know what you want to sell, do some research to see if there's a demand for it. Use Google Trends or other keyword research tools to see how often people are searching for what you want to sell. If there's not a lot of interest, it may be tough to make your business successful.
Finally, price out your products or services to see how much it will cost you to produce them and how much profit you can potentially make. This will help you determine if starting an online small business is viable for you financially.
Create content for your website
As a small business owner, you know that creating content for your website is essential to driving traffic and generating leads. But what kind of content should you create? And how can you make sure it's effective?
Here are some tips for creating content for your small business website:
1. Know your audience. Before you start creating content, it's important to understand who your target audience is. What are their needs and wants? What kind of information are they looking for? Knowing this will help you create content that appeals to them and helps them achieve their goals.
2. Plan your content. Once you know who your audience is, it's time to start planning your content. What topics will you cover? What format will it take (e.g., blog post, article, infographic)? Who will write it? Having a plan will help ensure that your content is focused and effective.
3. Make it informative and engaging. Your website content should be informative and engaging. That means covering topics that your audience cares about in a way that keeps them coming back for more. Think about what makes your business unique and focus on delivering value to your readers.
4. Promote your content. Once you've created great content, don't forget to promote it! Share it on social media, send out email newsletters, and reach out to influencers in your industry who might be interested in sharing it with their followers. The more people who see your content
Drive traffic to your website
1. Drive traffic to your website with paid advertising
2. Use social media to drive traffic to your website
3. Use search engine optimization (SEO) to drive traffic to your website
4. Use email marketing to drive traffic to your website
Convert visitors into customers
The most important thing you can do to convert visitors into customers is to make it easy for them to find what they're looking for on your website. That means having a well-designed and user-friendly website that is easy to navigate and provides the information or products they're looking for.
To further increase your chances of converting visitors into customers, make sure you have a strong call-to-action on your website and that your pricing is clearly displayed. You may also want to offer discounts or free shipping to first-time customers.