Children tend to grow so fast and they tend to outgrow their clothes very quickly. And they are so rambunctious that there will always be a stain or a tear on at least one of the clothes. Boys' clothing tends to be subjected to more wear and tear as they tend to play rough so you need to choose something is durable.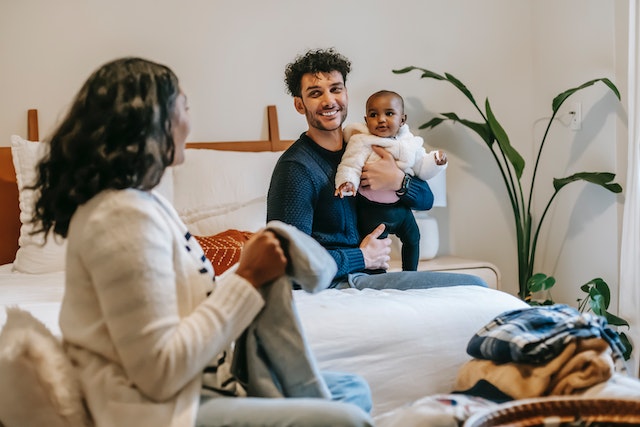 You have to prioritise practicality when choosing boys clothes. There are many options you can choose from whether in store or online. You have to consider the preferences of your child whether they are a boy or girl on what they want to wear as well. Some might not like certain fabrics that are scratchy or they might have colours that they love. Classic designs are always a good option when it comes to children's clothes and make sure the colours you choose suits your boy's personality. If you can't find a lot of variety in boys' styles, you can search online. This will give you a wider collection of boys' clothing to choose from and you can choose unique items that your child will love.
While it is not hard to find children's clothing, it can be difficult to select clothing that is of high quality. You have to prioritise quality over quantity when it comes to children's clothing. This way, your child will be kept comfortable and the clothing will also last a long time even through their antics. You should shop with an eye for the weather. Quality cotton clothing will be great for the summer and you can choose wool clothing for the winter. You have to be careful about the type of fabric you choose.
And with good quality clothing, you can even reuse if you have more than one son. If there are certain things they love such as a particular toy, animals, construction vehicles etc. you can select tees that have these images. These will be a great conversation starter as well. You can also search for trends in boys' fashion online. This will give you some inspiration on how to create some formal outfits for events. You can always instill a love of fashion and matching clothes in your children at a young age so they can learn to be more independent.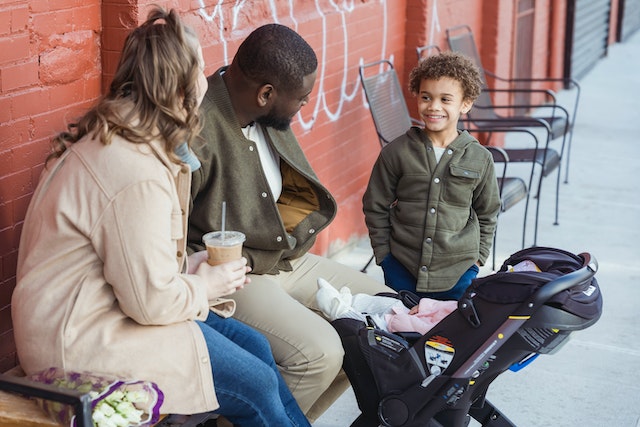 Many parents tend to choose clothes that are slightly bigger as children tend to grow out of them very quickly. But when you are buying clothes like pants, it is best not to oversize it too much as it will look very baggy on their frame. You need to select clothing that still looks good on them without looking too loose. For toddlers, shorts that are slightly above the knee or pants that come all the way down look smarter than shorts that end awkwardly below the knee. And look for trousers with lots of pockets as your child will enjoy carrying different things. Look for clothing that frees up their movement so that they can play to their heart's content.
Top Four Things to Look For When Buying Boys' Clothes
It can be difficult to find boys' clothes that are stylish, well-made, and affordable—but it's not impossible. With a little bit of research, you can find clothing that your son will love and that will last. Here are four things to look for when shopping for boys' clothes: 1. Quality fabrics 2. stitching 3. construction 4. details
Look for quality over quantity
When it comes to boys' clothes, it's important to look for quality over quantity. Here are four things to keep in mind when shopping for your little one:
1. Look for durable fabrics. Boys are hard on their clothes, so it's important to choose items that will stand up to wear and tear. Look for fabrics like 100% cotton or denim that will hold up well over time.
2. Avoid cheap materials. It's tempting to buy the cheapest clothing you can find, but this is usually a mistake. Cheap materials are more likely to fall apart quickly, which means you'll have to replace them more often. In the long run, it's better to spend a little more on higher-quality items.
3. Choose simple styles. Boys' clothes don't need to be overly trendy or complicated – they just need to be comfortable and functional. Stick with simple styles that can be easily mixed and matched with other items in your child's wardrobe.
4. Pay attention to sizing. It can be tricky to find clothing that fits well, so pay close attention to sizing charts when shopping online or in stores. If you're unsure about a particular size, err on the side of buying larger rather than smaller – boys grow quickly and you don't want your child to be uncomfortable in his clothes.
Size and fit are important
When it comes to boys' clothes, size and fit are important. Here are four things to look for when buying boys' clothes:
1. Look for clothes that are the right size. It's important to find clothes that fit well and are comfortable. too small or too big.
2. Consider the style of the clothing. Make sure the clothing you choose is appropriate for your son's age and activity level.
3. Look for quality materials. Choose clothes made from durable, high-quality materials that will withstand wear and tear.
4. Check the return policy. Before you make a purchase, be sure to check the return policy in case the clothing doesn't fit or your son doesn't like it.
Comfort is key
When you're shopping for boys' clothes, it's important to keep comfort in mind. Look for items that are made from soft, breathable fabrics like cotton or linen. Avoid anything that's too tight or constricting – it'll just end up being uncomfortable for your little one. And don't forget about the temperature! Make sure to dress your child in layers so they can easily adjust if they get too hot or cold.
Find clothes that suit your son's personality
When it comes to shopping for boys' clothes, it's important to find items that suit your son's personality. Not all boys are the same, and not all styles will appeal to every boy. Here are four things to look for when shopping for boys' clothes:
1. Find out what colors he likes. Does your son prefer bright and bold colors, or more muted tones? You can use this information to help you narrow down your choices when shopping.
2. Consider his favorite activities. Is your son active and outdoorsy, or does he prefer calmer activities like reading or playing video games? His interests can help guide you toward clothing options that he'll be happy to wear.
3.Think about the fit. Some boys prefer loose-fitting clothes while others prefer something more fitted. Pay attention to how your son feels in different types of clothing to get an idea of what he prefers.
4. Don't forget about style! Even though function is important, don't forget that boys also care about looking good. Help him find clothes that make him feel confident and stylish.