Costumes are popular on Halloween and many people look forward to this holiday so they can dress up as something fun and sexy. Preparation is key if you want to be dressed up as a specific person as costume shops will become very busy towards the end of October and you may run out of luck when finding the right costume in the right size.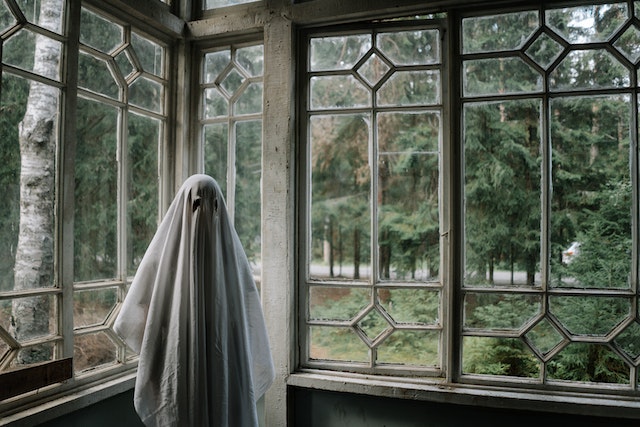 So how do you find the perfect costume shop? You have to consider your budget when it comes to this. This is something will be indulging in once a year and you may not be wearing the same costume the next year. However, there are certain sexy costumes that you can wear on other days as well such as Valentine's Day or your anniversary so that you can have some fun with your partner. There are also different accessories you buy for Halloween that can be used with other outfits as well.
For example, there are glittery pantyhose that you can pair with a sexy skirt or mini dress and this can be worn outside Halloween. So spending a little bit more on things you would use again is reasonable. But what about the actual costume itself? You can search for online costume shops to get an idea of the price range available and what influences the price range. Are the costumes unique? Or are they made of quality material? Comparing prices from different shops can give you an idea of what you can pay for the costume.
Some costume shops also sell lingerie. You can even buy more items if the delivery fee is the same and this can be a great deal that you can take advantage of. Look for promotions and offers that will be provided closer to holidays and festive occasions. You can then choose a costume at a lower cost. You have to consider the reputation of the costume shop and this is something you can check by looking at online reviews.
You can even see some of the reviews left by customers that have purchased the same costume you are considering. Reading the reviews on the official site will give you an idea if the sizing is perfect according to the chart. Sometimes the sizes will run a little too small or too big and this will be mentioned by the customers in the comments. So you can simply order one size bigger or smaller according to this and avoid having to return the item.
Ask for recommendations from family members and friends for costume shops as well. And you can even ask the shop whether they offer tailoring for their costumes. If you follow influencers and other famous people, you will see that many of them are able to access high-quality costumes. They will usually specify the shop they have bought from so you can check some of these as well.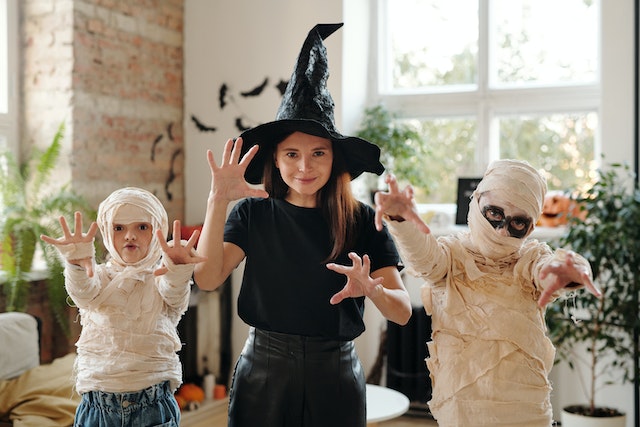 Also, make sure you check reviews left by customers on other independent websites as you can get an unbiased idea of the quality of the costumes and their fit. You also need to check the returns, exchanges and refund process before you purchase in case you have any issues with the costume. Check if the site also offers accessories that you can use in your costume.
Why pantyhose Costumes are Famous in the world
Have you ever wondered why pantyhose are such a popular item in the world of costuming? If you have, then you're not alone. In this blog post, we will explore the reasons behind why pantyhose are so famous in the cosplay and costuming community. From their versatility to their comfort, read on to learn more about why pantyhose are a must-have for any costume enthusiast.
What are pantyhose costumes?
Pantyhose costumes are one of the most famous and popular types of costumes in the world. They are usually made from a pair of pantyhose that have been designed to look like a specific character or animal.
Pantyhose costumes are often used in movies, television shows, and stage productions. They are also popular among cosplayers, who often use them to create detailed and realistic costumes.
Pantyhose costumes can be very comfortable to wear, and they offer a great way to show off your legs. If you are looking for a unique and eye-catching costume, then a pantyhose costume may be perfect for you!
The history of pantyhose costumes
While many people think of pantyhose as a modern invention, the truth is that they have been around for centuries. The first recorded use of pantyhose was in 14th century Italy, where they were worn by men as a form of underwear. It wasn't until the 15th century that women began wearing them, and even then they were seen as a more masculine item of clothing.
It wasn't until the early 20th century that pantyhose became associated with femininity and sexuality. In the 1920s, stockings became shorter and less practical, so women began wearing pantyhose to cover their legs. This trend continued throughout the 1930s and 1940s, with Hollywood stars like Marilyn Monroe popularizing the look.
Pantyhose really came into their own in the 1960s and 1970s, when fashion icons like Twiggy and Audrey Hepburn made them a must-have item for any stylish woman. Since then, pantyhose have been an essential part of many women's wardrobes, and their popularity has only increased in recent years.
So why are pantyhose costumes so popular? Part of it undoubtedly has to do with their sexy connotations. Wearing nothing but a pair of tight fitting pantyhose can be incredibly erotic, especially if they're paired with high heels or other revealing clothing. But there's also something about the history of pantyhose that makes them uniquely
How to make a pantyhose costume
Wondering how to make a pantyhose costume? It's actually quite simple! All you need is a pair of pantyhose, some scissors, and a bit of creativity.
First, cut the pantyhose at the knees. Next, cut a hole for your head in the center of the fabric. Then, cut two armholes on either side of the head hole.
Now you have the basic shape of your costume! To add some flair, you can decorate the fabric with sequins, glitter, or anything else that catches your eye. Just be sure to leave enough room for movement so you can comfortably wear your costume all night long.
Pantyhose costumes in popular culture
Pantyhose costumes have been featured in many popular culture references over the years. Most recently, they were seen in the movie "The Hangover Part III" when one of the main characters wore a pair of pantyhose as a chicken costume. Other movies that have featured pantyhose costumes include "The 40 Year Old Virgin," "Knocked Up," and "Bridesmaids."
Pantyhose costumes have also been popular on television shows like "Saturday Night Live," "The Simpsons," and " Family Guy." In addition, there have been numerous songs written about pantyhose costumes, including "I Wear my Pantyhose" by Weird Al Yankovic and "Pantyhose on Fire" by the band Reel Big Fish.