Any house must have a dining room. In the morning, you sit down to read the newspaper while eating breakfast. If you're fortunate, you may be able to assemble the children at the dining table for a semi-regular family meal away from the TV! You might occasionally host a formal dinner party for family and friends. Therefore, it makes sense to pause for a moment to assess whether your seats are up to par.
Your dining chair should be about 50 centimetres high to allow your legs to have at least a 30-centimetre space between the seat and the table, which is how high the average dining room table is. And strive for a seat width of roughly 45 to 55 centimetres to ensure that your chair is comfortable for people of all sizes. If the chair and table don't match, even the most comfortablechair may be uncomfortable. Therefore, if possible, test the dining chairs Brisbane with the table to make sure you are satisfied with the fit.
The base for the rest of your chair is provided by the chair legs. Your chair will feel flimsy, unbalanced, and unpleasant without a solid basis, so make sure the legs are strong and made of solid wood or another high-quality material. After taking into account the chair size, you need to pay close attention to the frame. Traditional lines are giving way to creative and futuristic ones as designs are always changing. The issue is that these advancements aren't always cosy. Some of the new styles are downright uncomfortable to sit on. Luckily, classic ergonomics and cutting-edge radical designs can coexist harmoniously.
The best approach to locate the correct back support for you is through trial and error because there are so many different varieties available and what works for one person may not work for another. You'll probably be able to determine your ideal back height based on prior experience. However, if you want to receive a representative sample of opinions, ask your loved ones what they value in a dining chair back. Straight back or slanted back? short or tall? Dining chair arms present similarly divisive perspectives. Armrests are frequently eliminated by contemporary designers, and they might not be useful if there is a limited room or if you frequently get up from the table.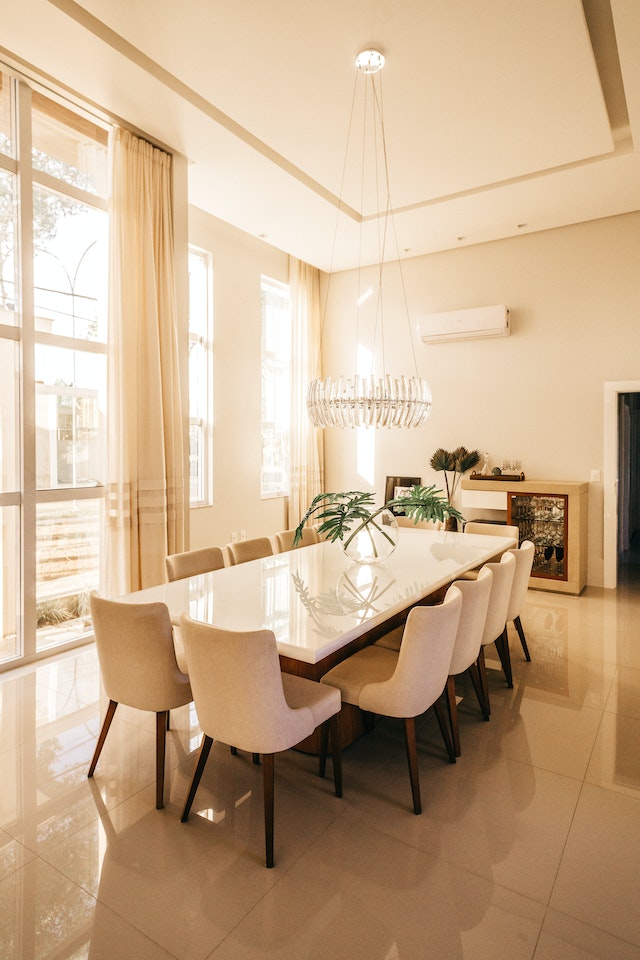 A dining room's atmosphere can be greatly affected by the material of the chairs; upholstered dining room chairs can soften the space and offer comfort and style. Of course, this may also have an impact on how the chair feels. The amount of cushioning may be the most crucial factor. In this case, more isn't always better; a well-designed chair can be comfortable without a cushion as well. However, as a general rule, you can sit on a comfortable chair for a longer period. Small elements like borders, studding, tufts, or pockets could catch your attention. And there's no denying they're a nice touch. However, it's critical to consider whether these extra touches enhance both the comfort and appearance of your chair. While the colour of the chair itself has little bearing on its level of comfort, the aesthetics of your chairs might affect your mood.